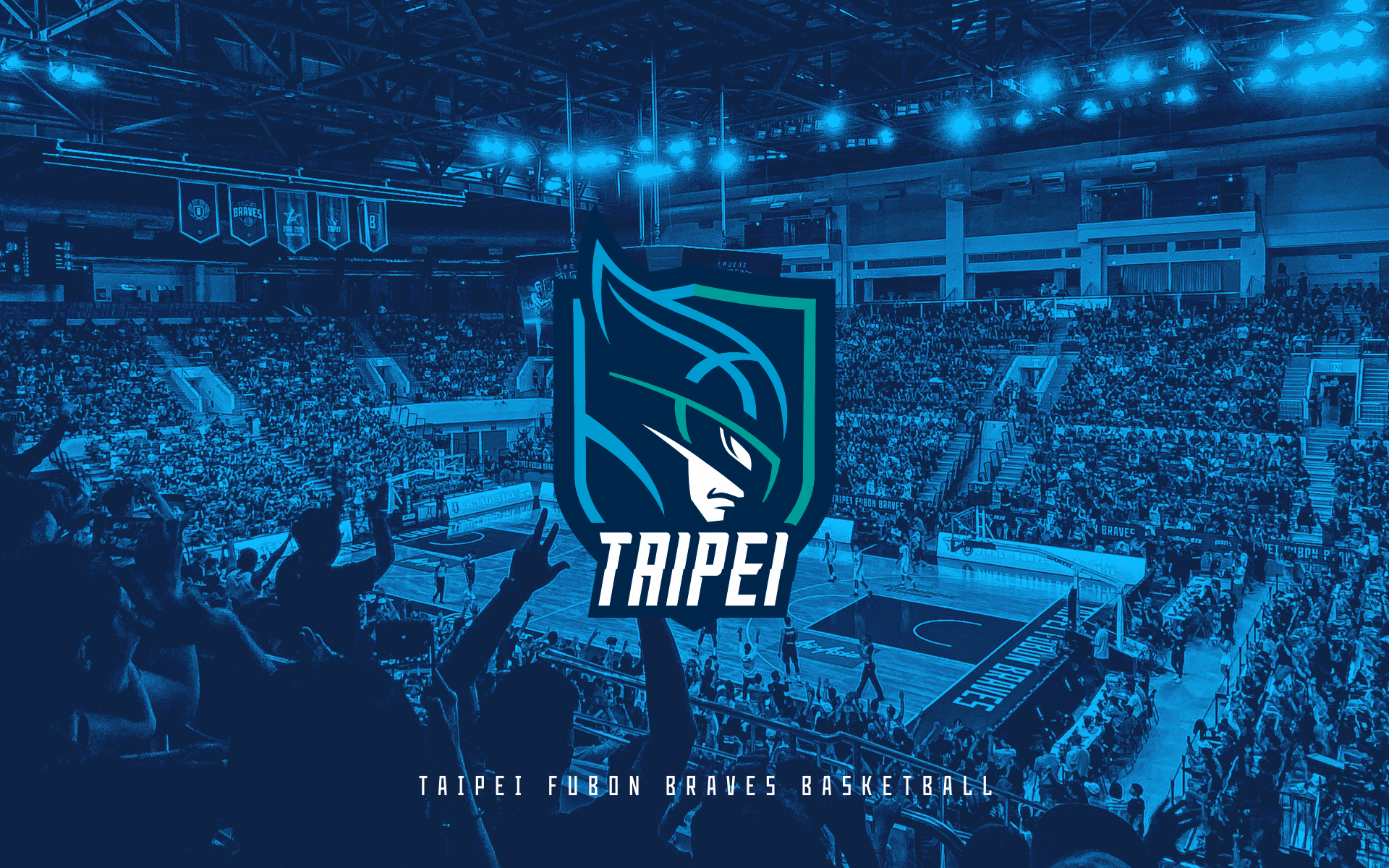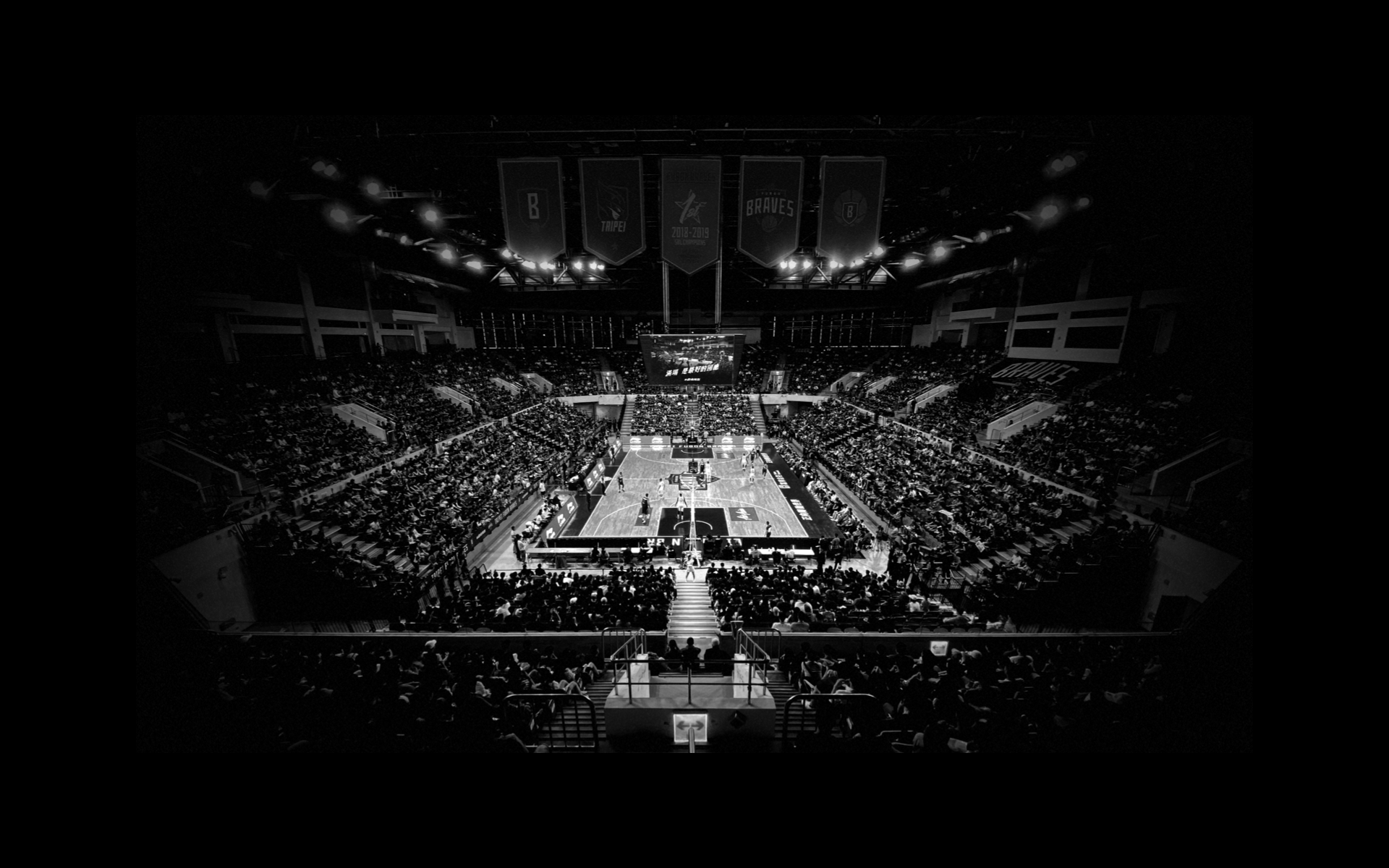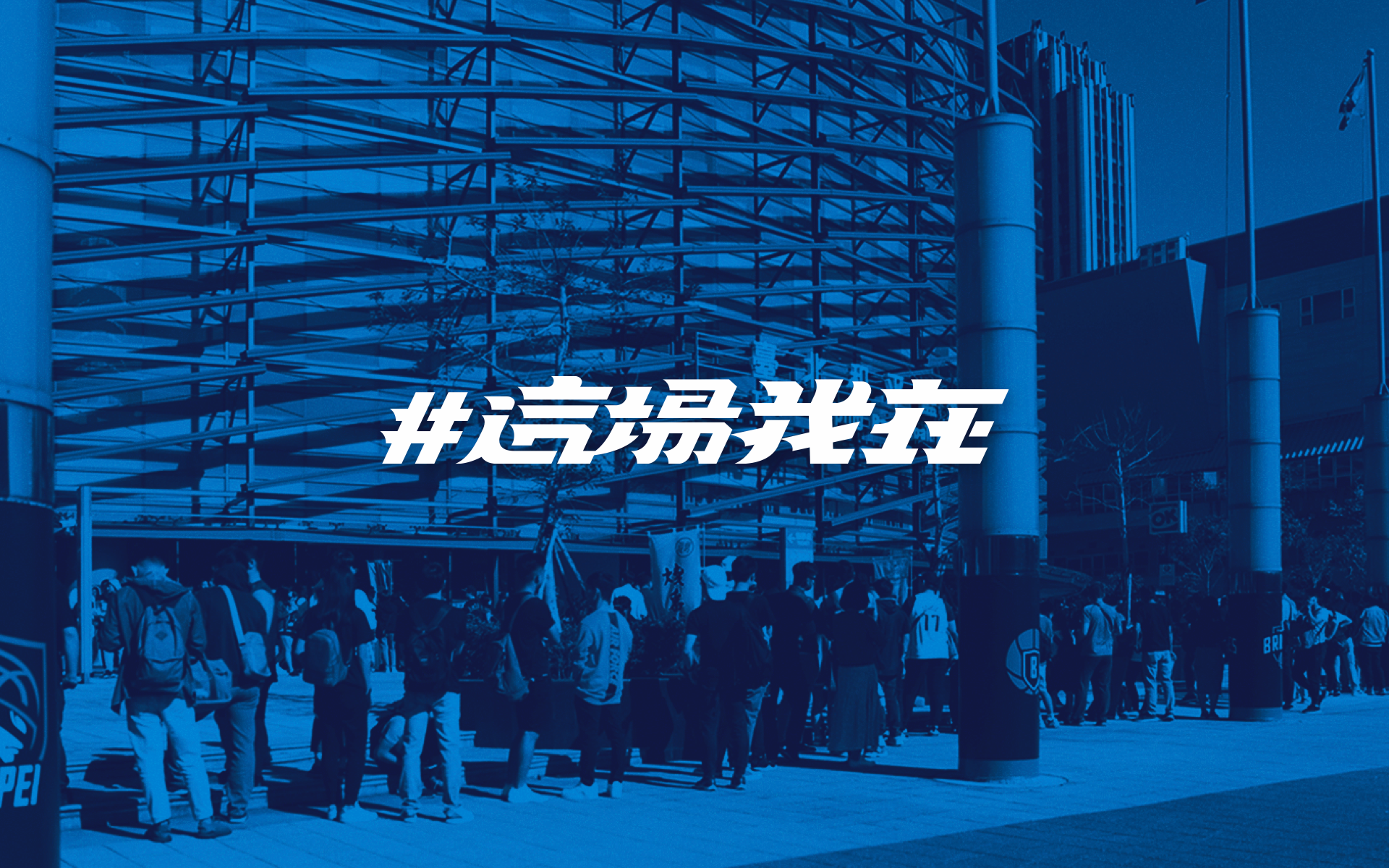 2019-2020 Taipei Fubon Braves Basketball Team
在台灣,籃球是最主要的全民運動之一。但台灣的職業籃球運動發展卻一直歷經起伏,整體環境低靡的狀態下,許多籃球迷感到不安或擔憂,而所屬 SBL 球隊之一的富邦勇士籃球隊認為眼前的危機就是轉機,也許正是改變台灣籃球發展的關鍵時刻,毅然決然轉投入「ABL 東南亞職業籃球聯賽」。
富邦勇士籃球隊正式成為以首都「臺北市」為屬地的城市職業籃球隊,並規劃過去在台灣從未真正落實的主場式經營提升未來整體比賽的觀賽體驗與娛樂性。希望透過這個決定並投入最大努力去證明,台灣籃球有職業化的實力,有建立商業模式的機會。
因此,在這個別具意義的全新賽季中,每一個人都不能缺席這場關鍵戰役,每一個人的參與都是一股推動的力量,所以我們思考如何創造一個能夠同時號召球迷、球員、球團的機會,於是「#這場我在」的口號因此而誕生。教練球員全力以赴打出場場感動,球團行銷全力以赴創造更好體驗,球迷觀眾全力以赴捍衛台灣主場,打造台灣籃球未來的這場戰役,不分你我,場上場下,一起為台灣籃球而戰!
​​​​​​​
Basketball is one of the most essential and popular national sports in Taiwan. However, the development of professional basketball in Taiwan has been going through ups and downs. Most basketball fans are also upset and worried about this current low state of the overall environment. However, the Fubon Braves basketball organization, who had just won their first championship of SBL (Super Basketball League, the highest level basketball semi-professional league in Taiwan), believes this immediate crisis might be a crucial turning point for the team and the development of Taiwan's professional basketball. Therefore, Fubon Braves resolutely decided to leave SBL and join ABL (ASEAN Basketball League). 
To focus on further upgrading the game and entertainment experience, Fubon Braves has officially announced to based in Taipei Heping Basketball Gymnasium as its home court. This kind of Home and Away professional basketball operation has hardly been achieved before in Taiwan. Through this decision with the utmost efforts, Fubon Braves are aiming to prove that we are more than capable of having a professional basketball team and a well-built business model in Taiwan.
In this brand new and meaningful ABL season, everyone's participation is a driving force to Fubon Braves and Taiwan basketball. Therefore, to motivate and gather all the basketball people in Taiwan, we came out with "#WeOutHere" campaign slogan. The coaches and players went all out to play their best every single game. The organization and marketing team went all out to create a better game experience. And most important, the fans went all out to join the game and defend the home court. This time, we all out here fighting for a better future of basketball on and off the court in Taiwan!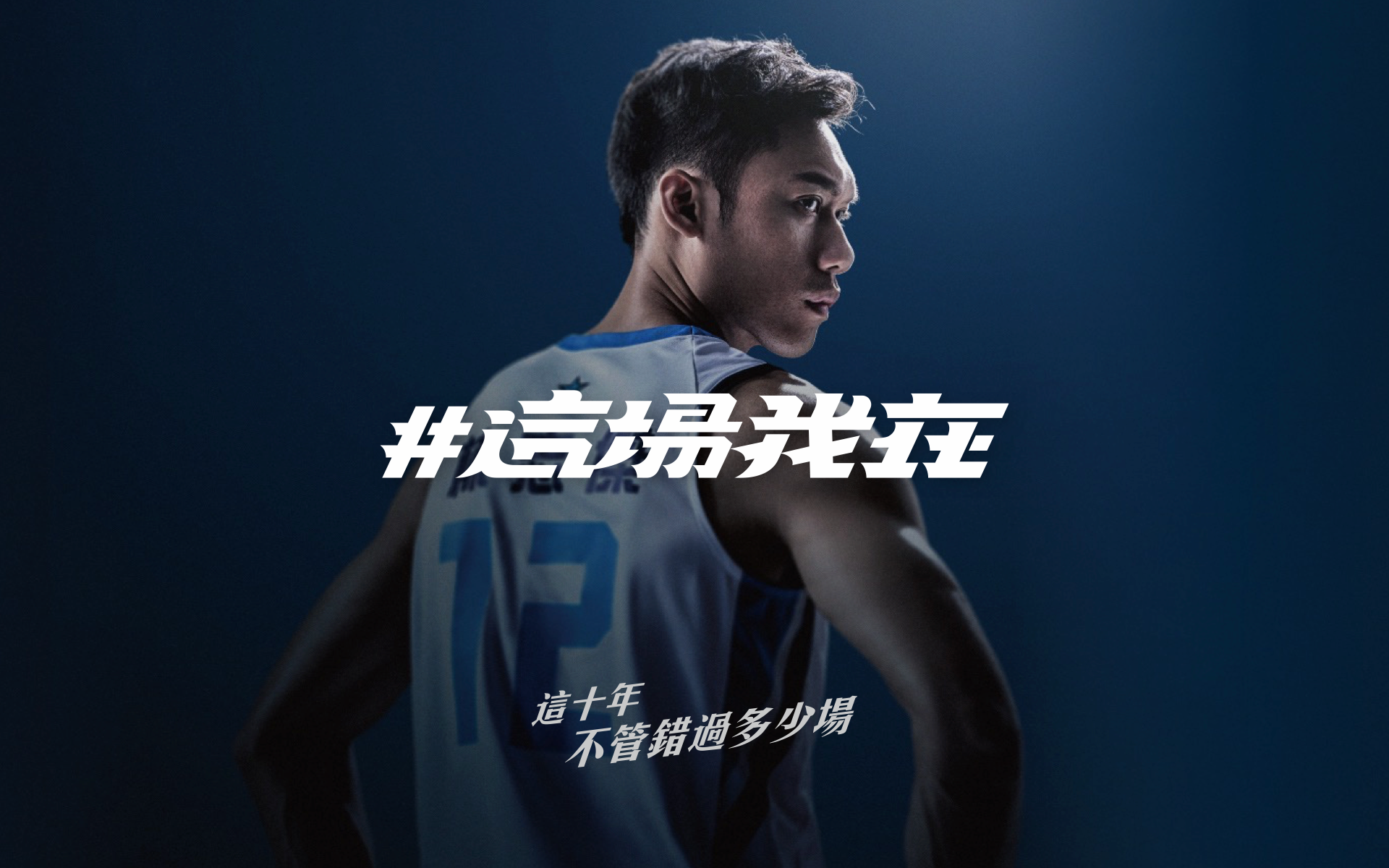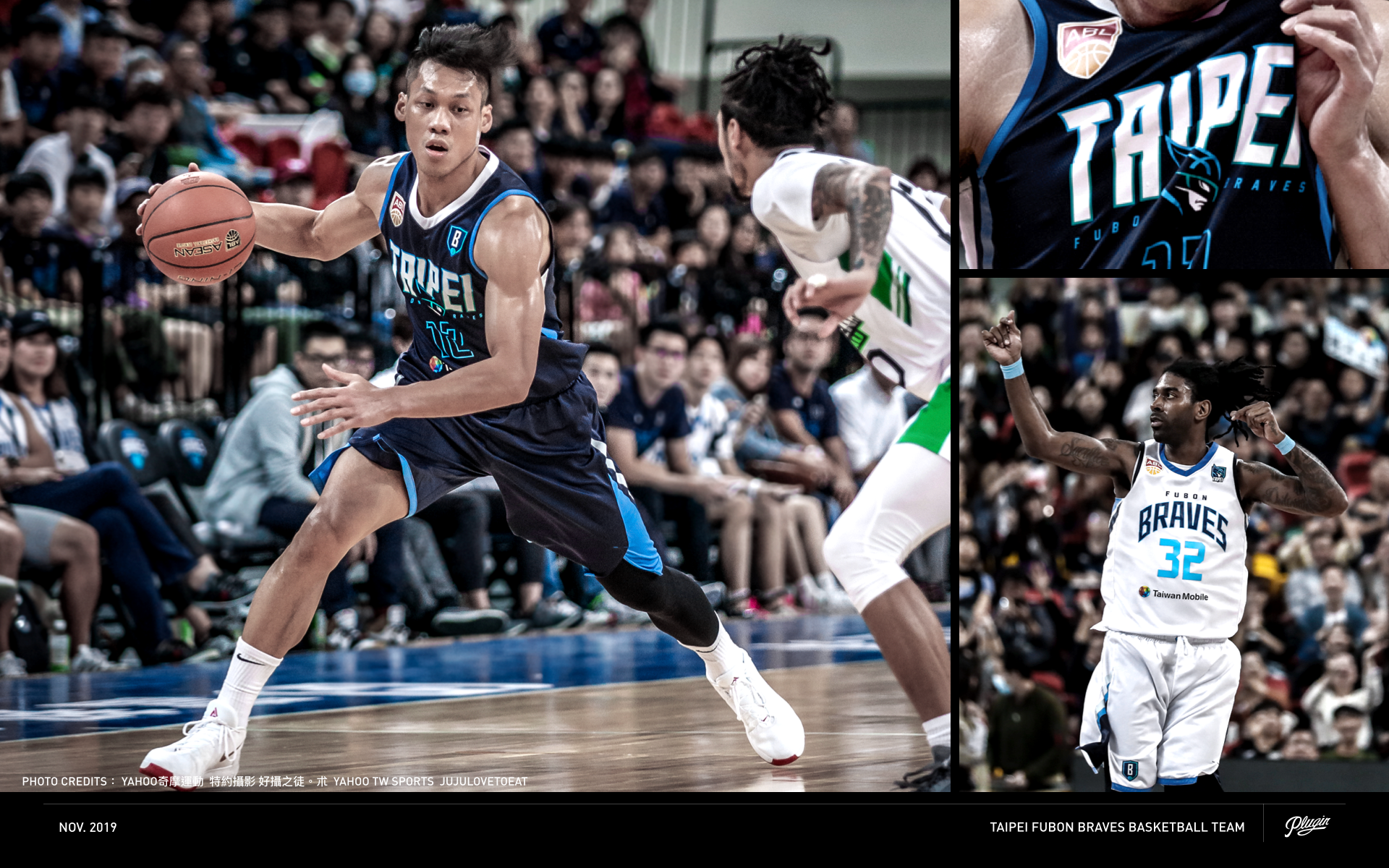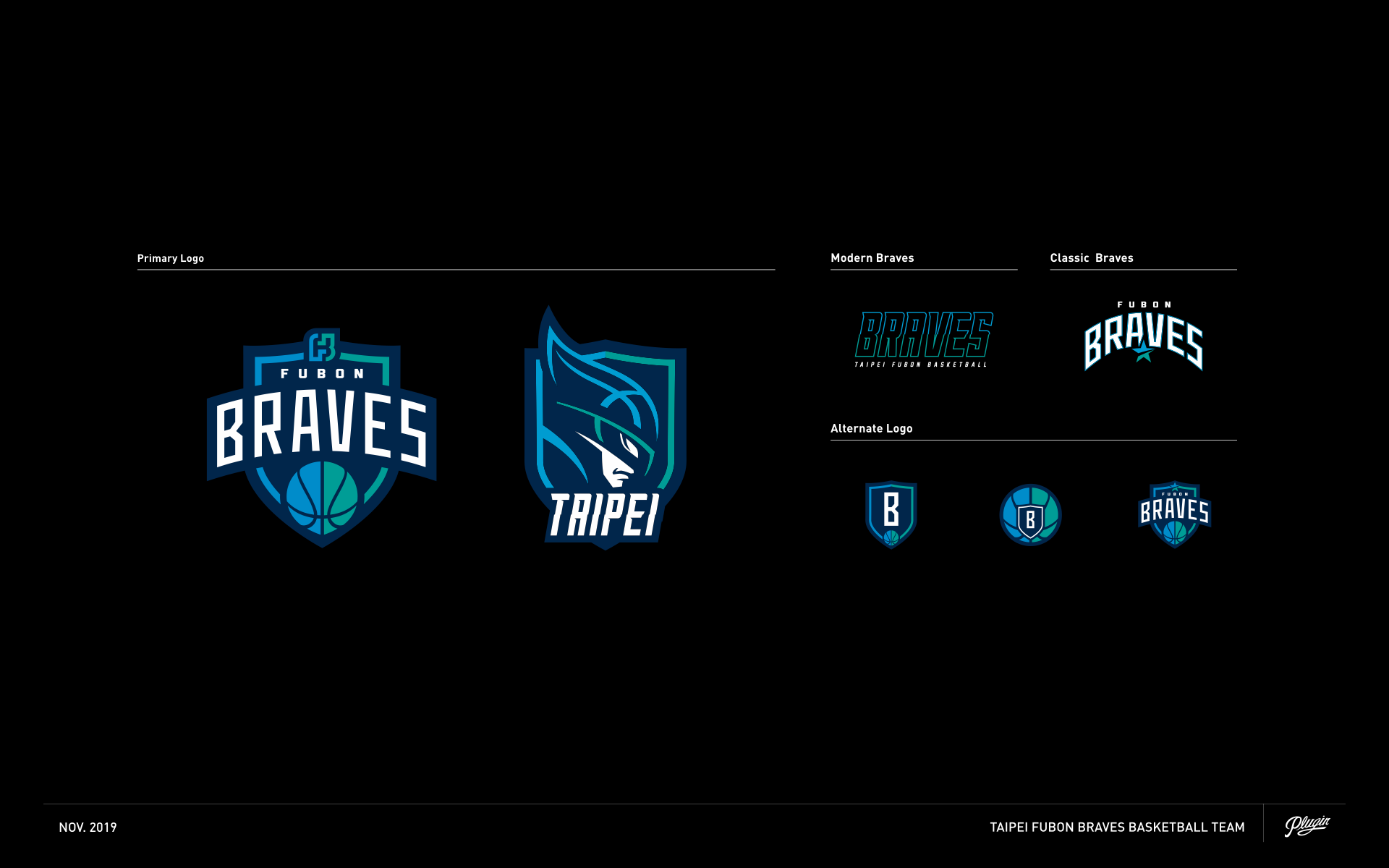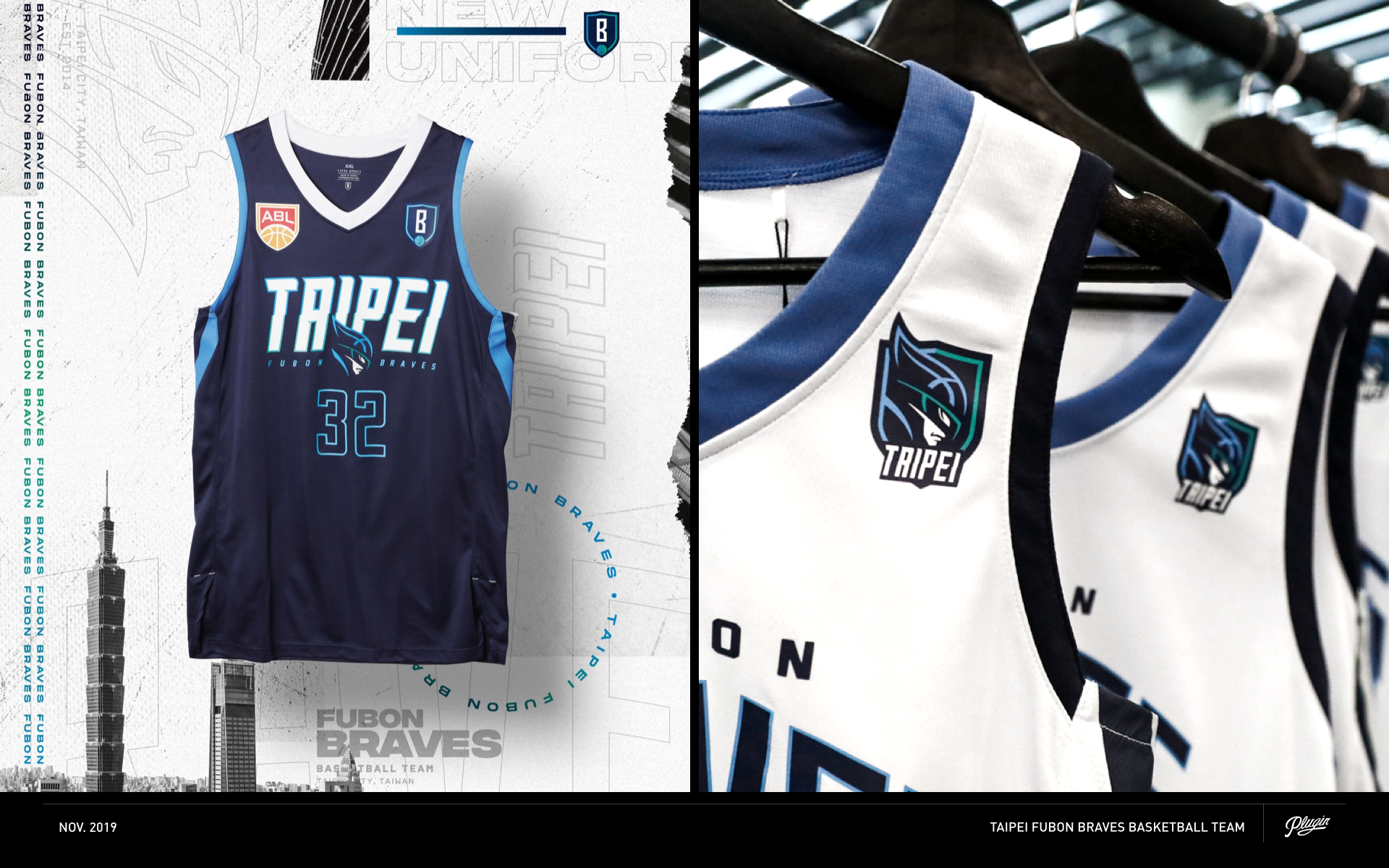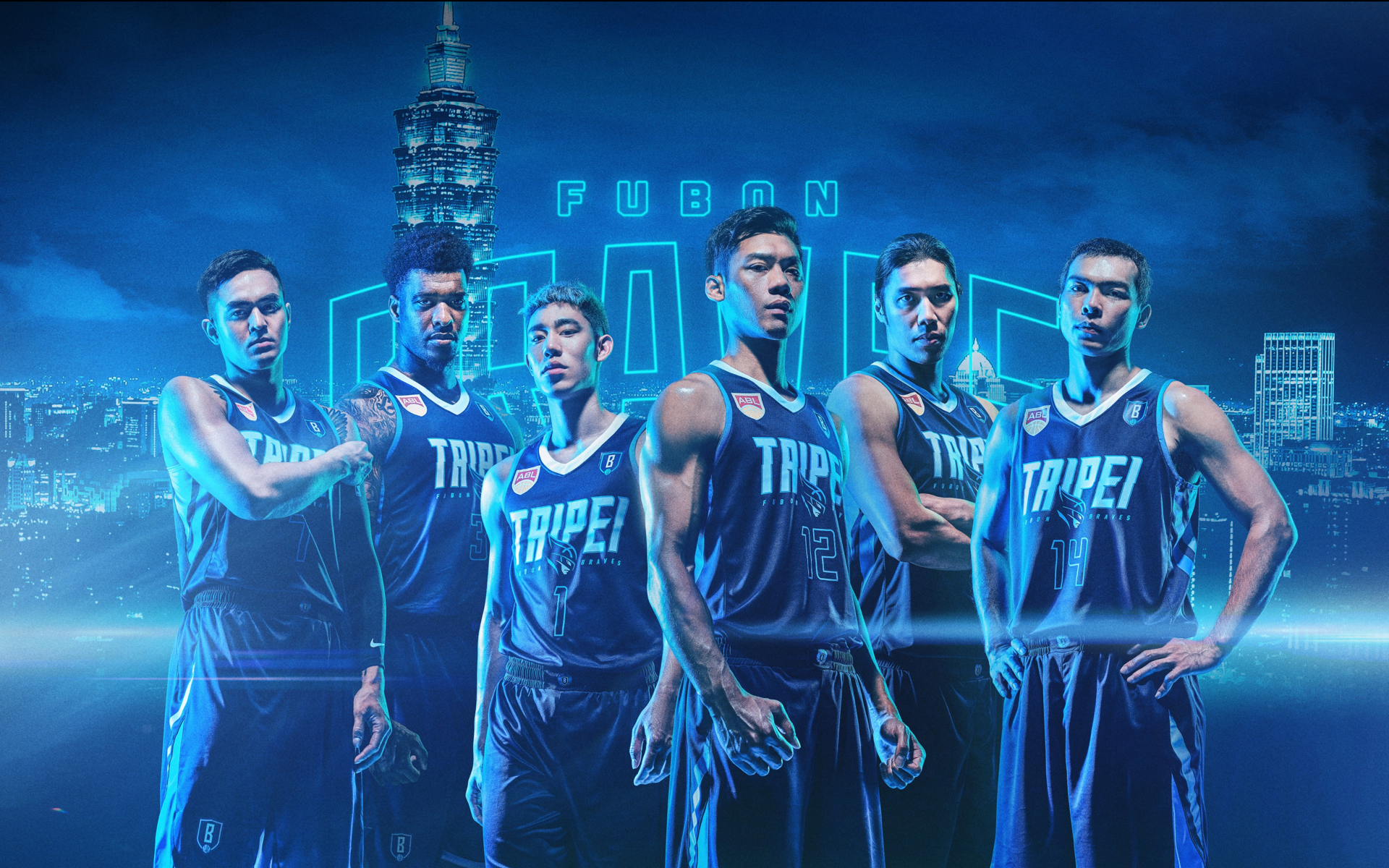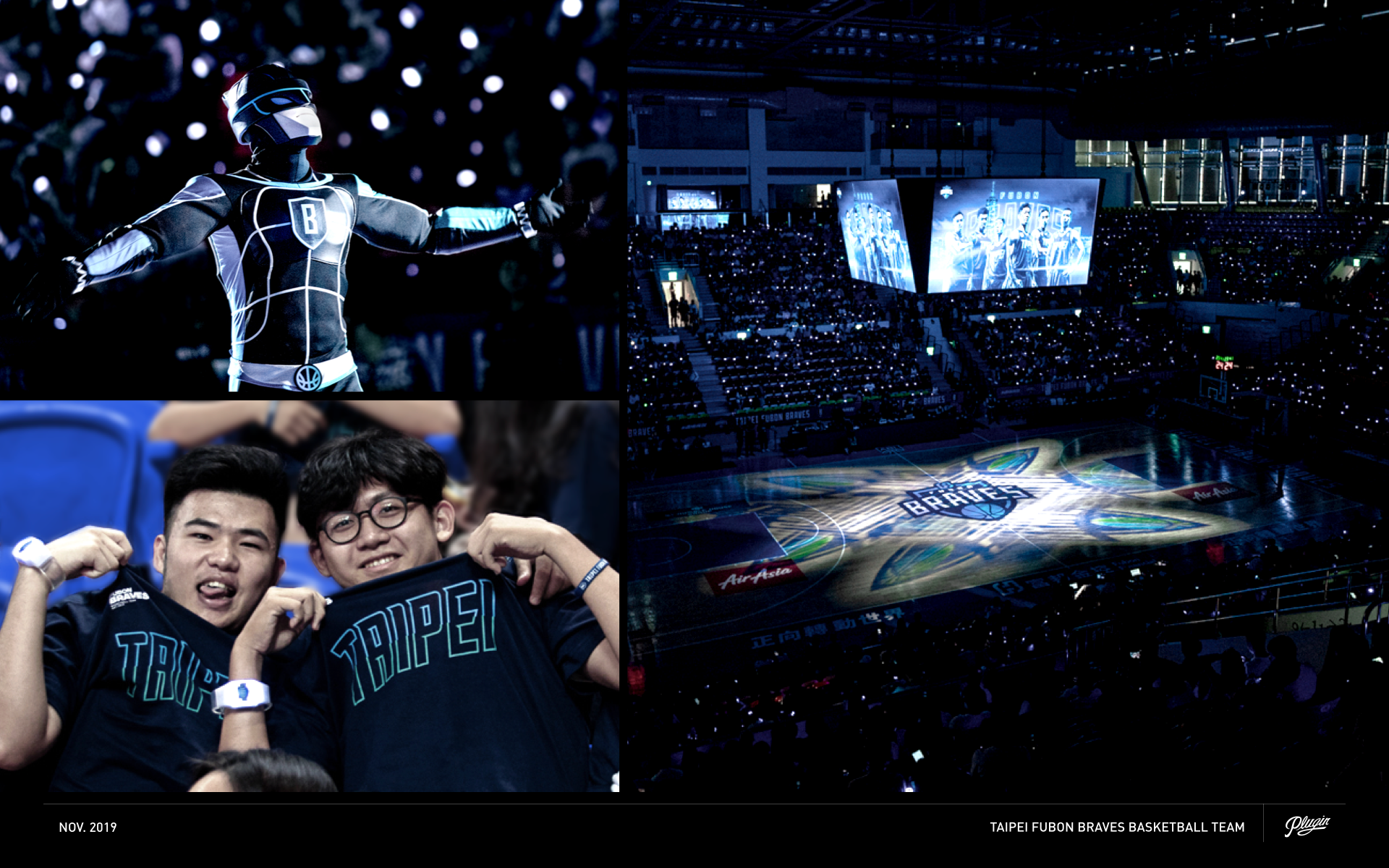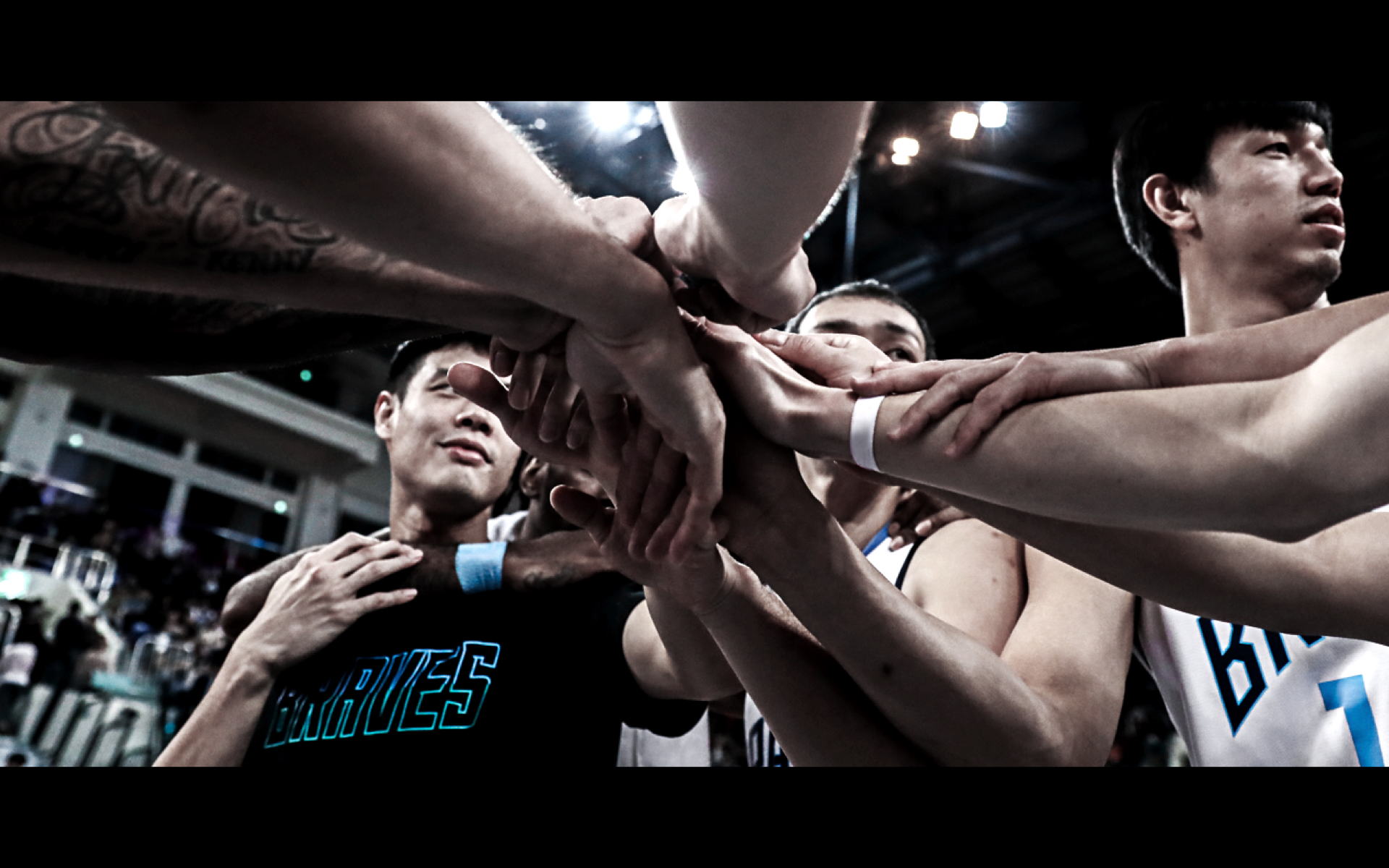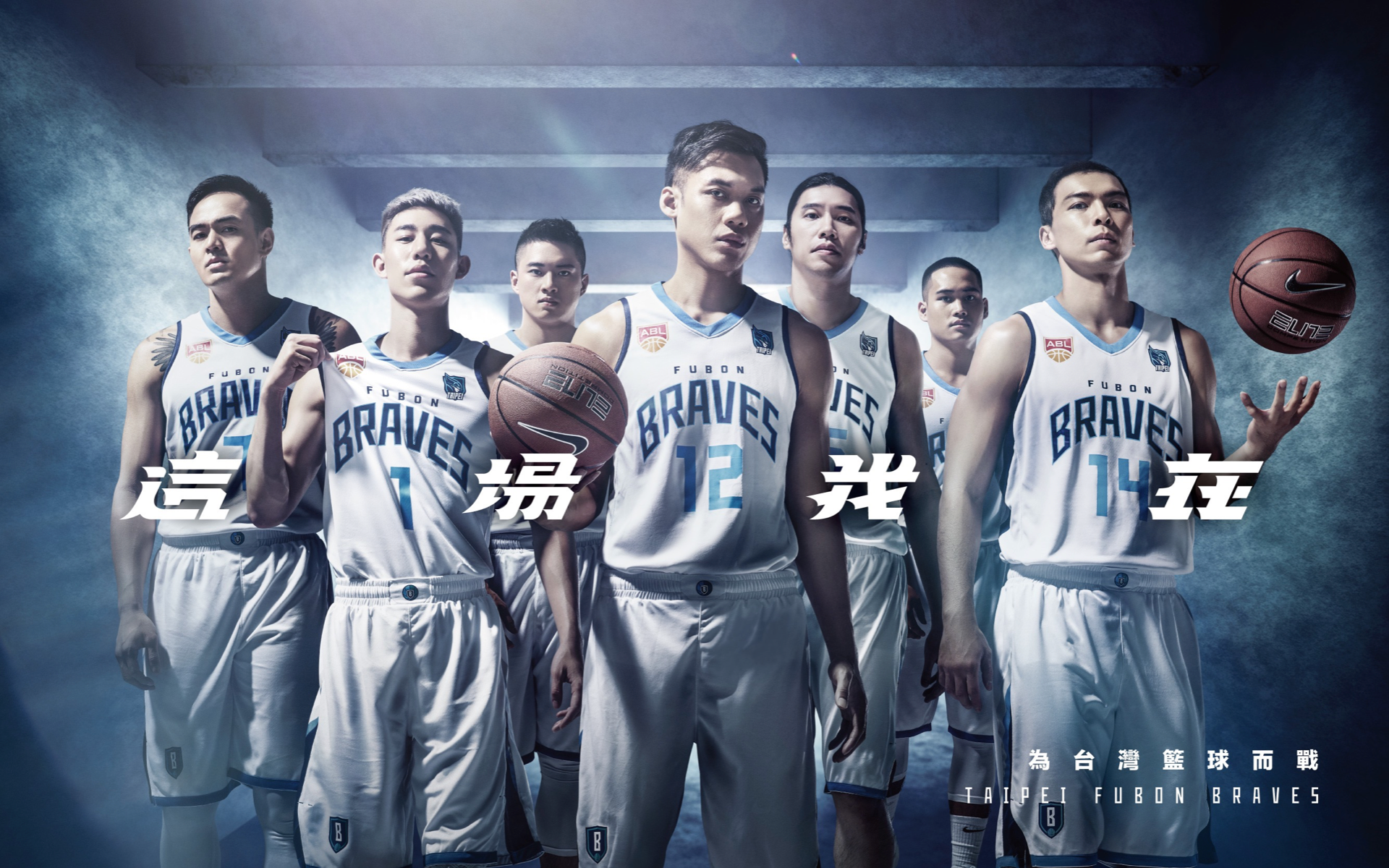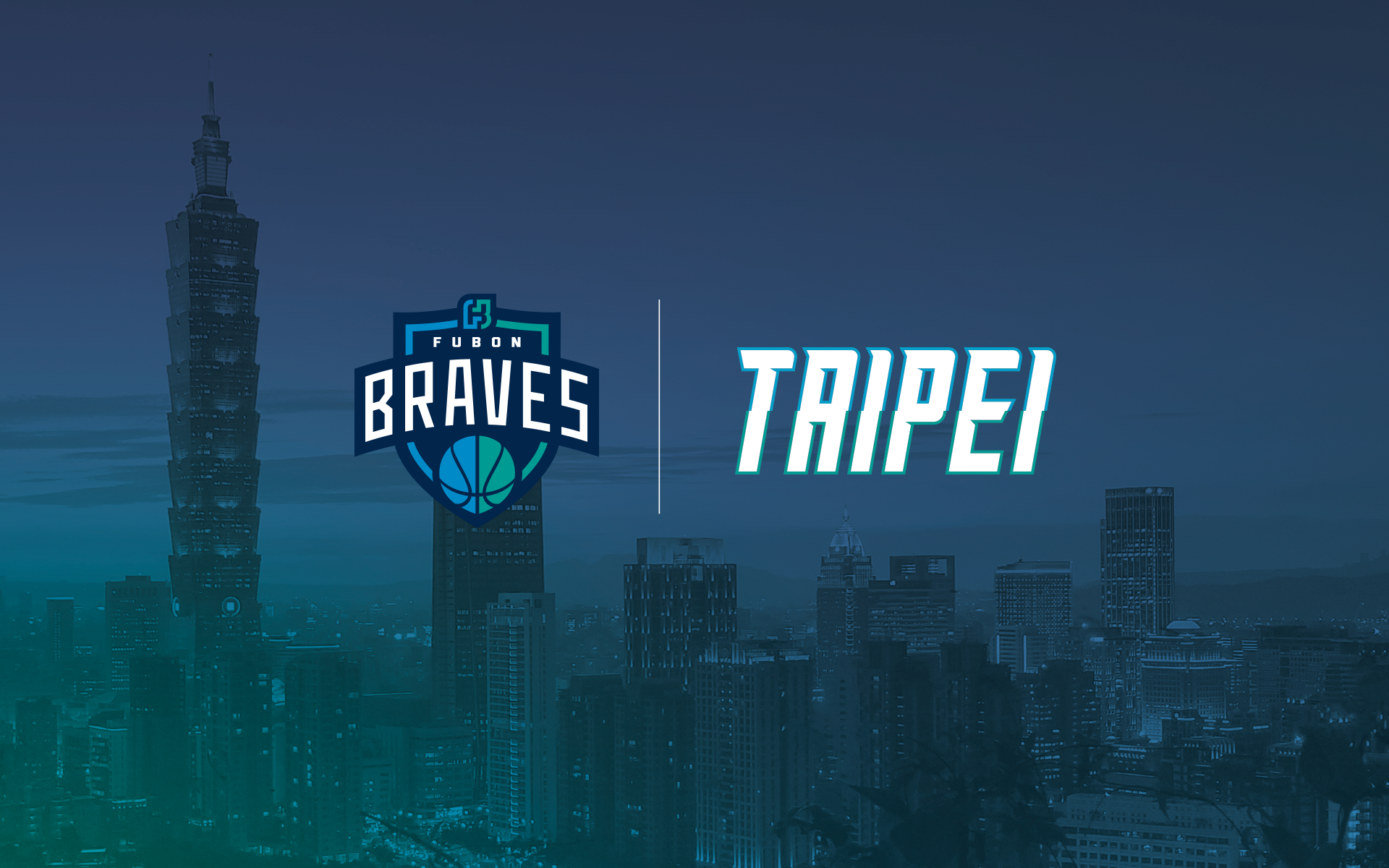 Client:富邦育樂 Fubon Sports & Entertainment Corp.
Production:沛肯品牌視覺行銷 Plugin B&V
Project Director:張菊芳 Jil Chang
Project Assistant:劉瓵妡 Yixin Liu
Designer:黃英凱 Daviz Huang/林瑋恩 Weien Lim 
                    謝秉融 Pinho Hsieh/劉瓵妡 Yixin Liu 
                    蔡秉融 Pat Cai /溫皓軒 Andy Wen 
Key Visual Design:黃英凱 Daviz Huang
Typography Design:
林瑋恩 Weien Lim​​​​​​​
Product Shooting:溫皓軒 Andy Wen
Photography:干智安 Andrew Kan (Canvas Taipei)